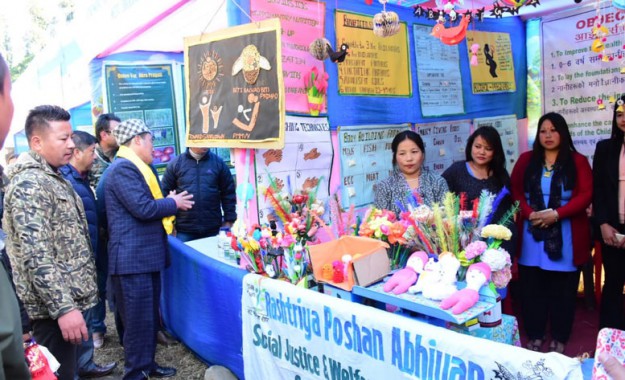 Tuesday, Jan 14, 2020 11:00 [IST]
Last Update: Tuesday, Jan 14, 2020 05:33 [IST]
UID camp at RimbiMagheyMela
PRITAM LAMA
GEYZING: The people visiting the ongoingRimbiMagheyMela, at Rimbi West Sikkim can also avail the facility of registering for electoral roll and UID cards.
The district-level event organised in coordination with district administration has a stall dedicated to registration and correction of voter ids and UID cards.
"Mela should be beneficial to public and hence we added various departmental stalls for the benefits of public visiting the RimbiMagheyMela," said YuksamBDO Mahindra Chettri.
Besides the DESME stall for UID and voters registration, the Mela also has stalls put up by Animal Husbandry, Energy & Power, Social Welfare and Fisheries departments.
RimbiMagheyMela inaugurated Sunday by SLA deputy Speaker Sangay Lepcha will conclude on January 17.