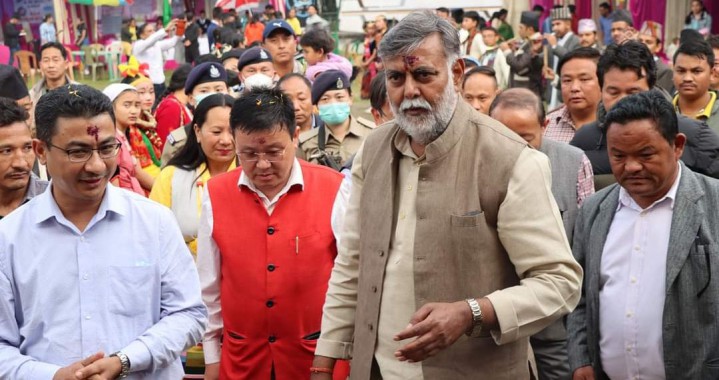 Sunday, May 08, 2022 08:15 [IST]
Last Update: Sunday, May 08, 2022 02:41 [IST]
Visit of Union ministers show seriousness of Modi government towards Sikkim's development: State BJP
GANGTOK,: The two-day Sikkim visit of Minister of State (MoS) for Food Processing Industries and Jal Shakti Prahlad Singh Patel concluded on Saturday.
During his Sikkim tour, the MoS visited West Sikkim to take stock of development under Aspirational District scheme and progress of Jal Jeevan Mission. He visited a project site at Soreng district to understand the progress on the spot, a State BJP press release informs.
Various projects are being implemented in West Sikkim under the Aspirational District scheme since 2018 for bringing social and economic development in the area.
"Union ministers have been visiting Sikkim in recent days. Three Union ministers have already toured Sikkim in the first week of May and one more Minister of State is expected to come within a few days. Their visits would give pace to the developmental projects in Sikkim besides recording the commitment and seriousness of the Modi government for development of Sikkim," said State BJP president D.B. Chauhan.
The State BJP is thankful to the Modi government for holistic development of Sikkim and transformation of West Sikkim and also to the Union ministers visiting the State, said Chauhan.