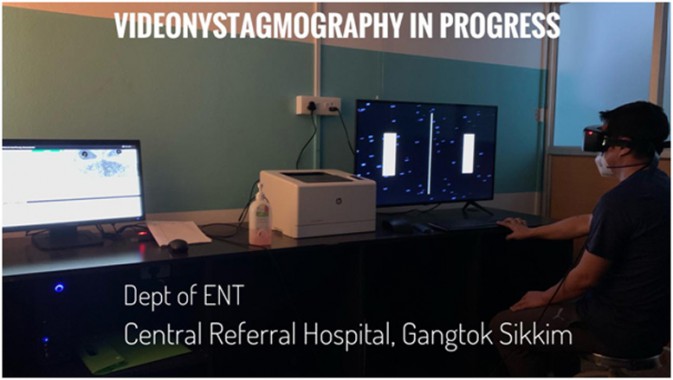 Tuesday, Jun 02, 2020 14:15 [IST]
Last Update: Tuesday, Jun 02, 2020 08:43 [IST]
VNG diagnostic test module started in CRH
SE Report
GANGTOK: Central Referral Hospital (CRH), Tadong here has introduced Video Nystamography (VNG) diagnostic test module for vertigo and giddiness in ENT department. This is available for the first time in Sikkim, informs a CRH press release on Monday.
According to the CRH, VNG is a neuro-otological test and helps the doctor to record and analyse the various components in a patient suffering from giddiness like spontaneous and gaze elicited Nystagmus with and without fixation, smooth pursuits, saccades, optokinetics and Subjective Visual Vertical and Visual Horizontals. Also advanced tests for Caloric VNG and Positional VNG (both diagnostic and therapeutic) can also be performed.
"This will be helpful in diagnosis and management of cases of vertigo where it can differentiate between various causes and also helps to find the site of lesion. The test is now offered routinely at a very nominal rate and a complete workup with prior appointment generally takes around an hour."
Combined with other modalities already available like PTA Impedence and ABR in the ENT department and MRI and other tests in the hospital makes up the complete workup for patients suffering from balance disorders, giddiness and vertigo, said the CRH.