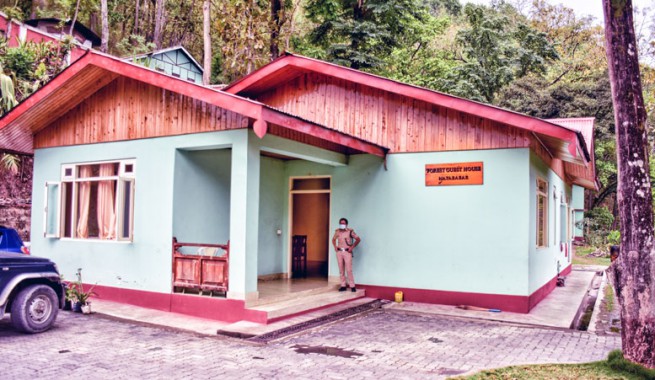 Saturday, May 23, 2020 13:45 [IST]
Last Update: Saturday, May 23, 2020 07:59 [IST]
West Sikkim Quarantine Centres: Homes for the Returnees
GEYZING (IPR): Since the beginning of the Covid-19 pandemic, the west district administration began the process of identifying the quarantine centres which were basically the government infrastructures in West Sikkim. At the outset, the quarantine facilities were made in order to house the persons who were returning from outside the State after Sikkim sealed its State borders to all.
Initially, the returnees were housed in these governmental quarantine centres for a period of 14 days as per the SOP which was later increased to 28 days.
There are a total of 18 free quarantine centres in West Sikkim till date and each facility is provided with fooding and lodging facilities with proper beddings and essentials including soaps, sanitizers, masks, PPE kits for the cleaners and security. There are also five paid quarantine centres which are located in Pelling where one has to pay Rs. 1,000 per day.
The proper and basic facilities of fooding and lodging have been provided by the district administration in all the earmarked facilities of West Sikkim ensuring the returnees a safe and clean environment. The facilities are also provided with security by the West District Police department round the clock to ensure safety to the public as well as the inmates of the concerned facility.
The district administration along with the help of NGOs, local governing bodies (Panchayats) and public have made it possible to create a system to help run these quarantine centres smoothly. The quarantine centres are mostly in isolated places which are being guarded by police personnel at all times.
Each region has a dedicated team headed by the Block Development Officer and his/her team which manages the food and lodging of the inmates 24x7. A dedicated 'on call' team of Health professionals visit the quarantine centres and also remain in touch with the inmates via phone calls. The district administration centre oversees the functioning of all the quarantine facilities headed by District Collector Karma R. Bonpo who keeps in touch with all the incident commanders over phone regularly.
Till date, a total of 421 people approximately from outside of Sikkim have stayed in the facility quarantines and have expressed their content in regards to the services provided by the district administration, West Sikkim.
Also a total of 83 have already been discharged from the quarantine facilities who have also expressed their gratitude to the west district administration's services via text messages and calls. The discharged persons are now actively monitored by the 'Active Case Search' teams consisting of gram panchayat members as the team leader, ASHA workers as the Health member, Anganwadis and NYK/NSS volunteers as members who see that they undergo strict home quarantine regime as per the directions issued by the district magistrate at their respective wards. These teams also have been working actively in the district in following up with the home quarantine persons and their families.