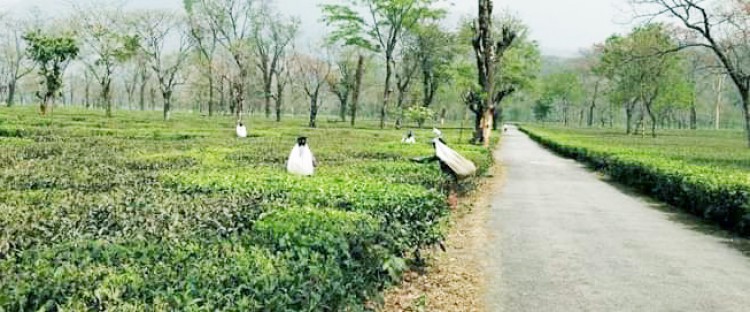 Thursday, Feb 25, 2021 07:00 [IST]
Last Update: Thursday, Feb 25, 2021 01:24 [IST]
Workers to run Longview tea estate
PRASHANT ACHARYA
SILIGURI,: Work resumed today at the closed Longview tea estate under Kurseong subdivision with tea garden workers running the garden themselves. Longview tea estate was closed for several months due to an impasse over dues.
Ordering the workers to run the closed tea garden, GTA chairman Anit Thapa, who was present on the occasion, claimed the tea gardens of Darjeeling hills have been maintained by its own people and they will take care of the gardens.
A committee has been formed to operate the tea garden.
"We should start running the closed tea gardens ourselves. It will be too late to wait for the owners of the gardens to reopen. There is no point in waiting for the owners and companies," said Thapa.
Citing the example of Panighatta tea garden, he said success will be achieved in the long run.
The tea estate was shut down following the demands of due bonus of 2018 and wages including other incentives. According to the workers, the owner had not paid dues to the workers and staff.
The workers had earlier sat on hunger strike from August 10, 2020 demanding their previous dues and on August 21, the management fled from the garden putting up suspension of work notice at the office.
Longview tea estate is spread over 500 hectares. There are 1, 200 casual and permanent workers.