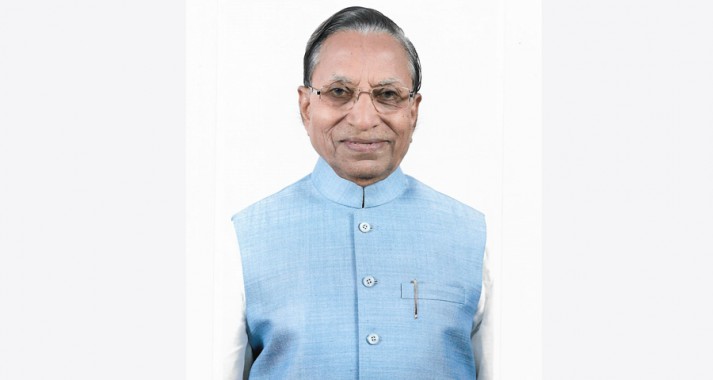 Friday, Jun 05, 2020 14:30 [IST]
Last Update: Friday, Jun 05, 2020 08:45 [IST]
World Environment Day 2020
Sikkim resonates perfectly with 'celebrating biodiversity' theme: Governor
SE Report
GANGTOK: Governor Ganga Prasad has extended his greetings to the people of Sikkim on the occasion of World Environment Day which falls on June 5.
The theme for this year is 'Celebrating Biodiversity'.
Highlighting the rich biodiversity of Sikkim, the Governor said: "With such a wealth of biodiversity it wouldn't be incorrect to say that Sikkim resonates perfectly with this year's theme of World Environment Day that is 'Celebrating Biodiversity'. We as the citizens of this beautiful Himalayan State, let us come together and supplement the effort of the government towards conservation of our richenvironment and biodiversity and be part of various programmes meant to achieve this goal."
In his message, the Governor added that the concern this time is more about mankind rather than environment.
"It is with profound concern that we stand today to celebrate the WorldEnvironment Day 2020. The concern this time is more about mankind rather than environment. As the world is amidst the greatest crises humanity has ever faced since the Spanish flu, the Covid-19 pandemic has claimed lives unprecedented by any epidemic seen so far. Hence we stand united against the pandemic with the country and the entire world. We deeply sympathize with all the people who have lost their loved ones to this virus and also salute all the frontline workers who have relentlessly offered their services for the healing and containing of this outbreak day and night."
"Therefore, this year's message on the day of celebrating environment and biodiversity could not contain the mirth but observance of solidarity. However, we look forward to harmonious existence in the future with environment for our strength lies in its management. Sikkim has been a beacon of hope even in such an hour when it could prevent the entry of this silent killer for the longest possible time. We are blessed with nature's bounty, and a wealth of natural splendour that we have come to respect. Our culture imbibes the ethos of conservation inherently in our practices. Hence this world environment day, I call upon my fellow Sikkimese to learn and revive the old ways of life that aligned so harmoniously with nature and brought forth a beautiful and healthy co-existence between man and environment," said the Governor.