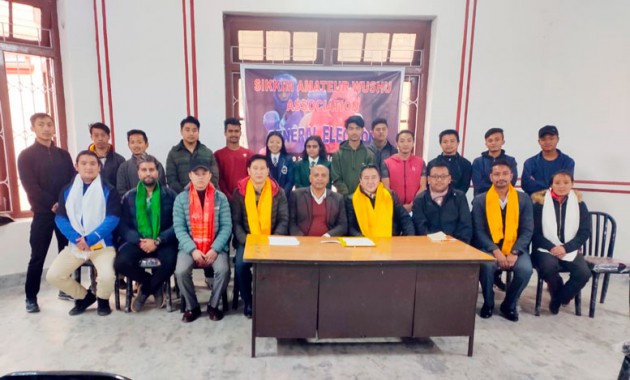 Thursday, Feb 13, 2020 14:00 [IST]
Last Update: Thursday, Feb 13, 2020 08:32 [IST]
Wushu association elects exec body
SE Report
GANGTOK: Sikkim Amateur Wushu Association elected their new executive body today in an election held at White Hall complex here, a press release informs.
T.P. Shangderpa was elected as the president, Aron Gurung as the general secretary, Sangay Palzang Bhutia and Pramod Verma as the treasurers, Zigmee Tshering Bhutia and Dipen Shanker as the joint secretaries, Kailash Sharma as the PRO, and Binita Rai and Sonam Chopel Lepcha as the technical directors.
The election was held under the observance of the State Sports secretary.