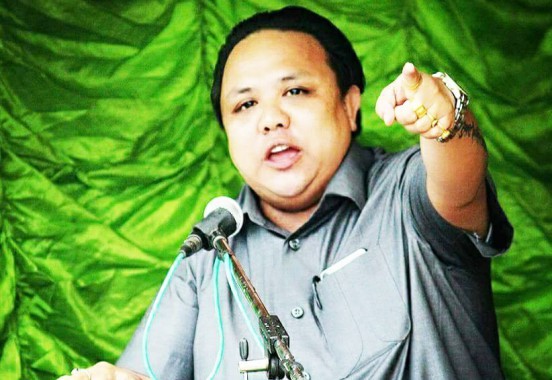 Wednesday, Apr 06, 2022 07:45 [IST]
Last Update: Wednesday, Apr 06, 2022 02:06 [IST]
Zimba oppose GTA elections
DARJEELING,: Darjeeling MLA Neeraj Zimba on Tuesday asserted to approach the court to prevent the proposed Gorkhaland Territorial Administration (GTA) elections.
Zimba was speaking to media on the sidelines of the 43rd foundation day programme of GNLF here at Darjeeling. Similar foundation day events of the GNLF were held in Kalimpong, Kurseong and Mirik.
"We are against the GTA with the matter in court. It is a sub judice matter due to which we have not done protests in the streets. We will take the help of court and not allow GTA elections to be held here in the hills. The GTA does not fulfill the aspirations of the people be it economy, political, educational or cultural," said
Zimba.
This statement comes after Bengal Chief Minister Mamta Banerjee, during her recent visit to the hills, expressed that the GTA elections could take place around May-June.
"One of the signatories of the tripartite agreement of the GTA and their party themselves are against it," said the Darjeeling MLA referring to the
Gorkha Janmukti Morcha (GJM).
The GJM has been demanding the State government to give a Permanent Political Solution (PPS) before holding the GTA elections for which they also put up posters demanding recently as a sign of protest. They also took up this demand with the Bengal Chief Minister in her recent visit here.
On the other hand, local political parties like Hamro Party and the Bharatiya Gorkha Prajatantrik Morcha have welcomed the GTA elections.