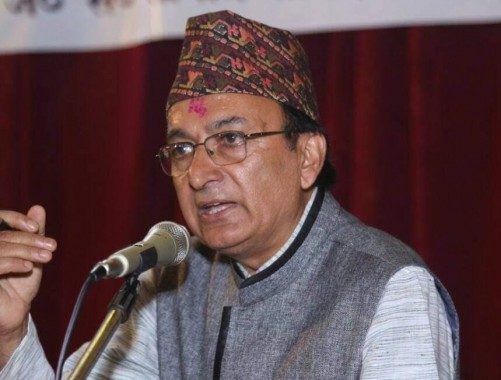 Tuesday, Mar 21, 2023 05:45 [IST]
Last Update: Tuesday, Mar 21, 2023 00:02 [IST]
Chamling defamed Sikkim: SKM
GANGTOK,: Opposition SDF has grossly defamed Sikkim with its helmet politics before the international audience of G20 delegates, said SKM spokesperson CP Sharma on Monday.
In a press statement, the SKM spokesperson said the two G20 events at Gangtok was a perfect platform to showcase Sikkim to the world but, he added, Chamling resorted to a drama through a helmet rally just to defame Sikkim. This reflects how far Chamling's mentality has slipped, he said.
Sharma contended that Chamling, having held the Chief Minister's post for a long period, should have voluntarily taken part in the G20 summits at Gangtok. However, Chamling was more interested in discrediting the government which shows that he and those with such mentality are interested only in power and have no interest for Sikkim and its future, he said.
The SKM spokesperson said the two G20 events with participation of various nations were successfully hosted in Gangtok and brought prestige to Sikkim. But Chamling could not digest such important events being held in Sikkim and exposed his frustration with a helmet rally at his own birthplace of Yangang, he said.