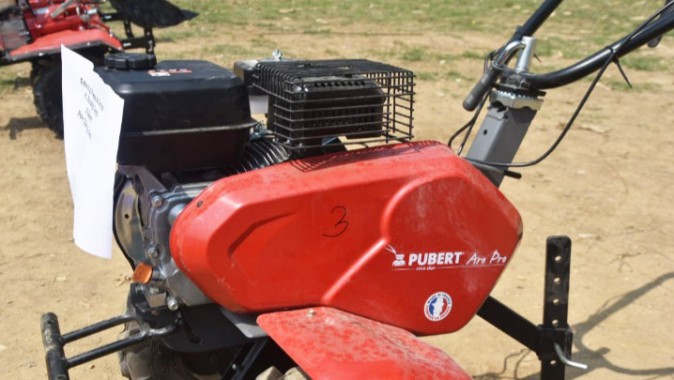 Saturday, Mar 11, 2023 08:30 [IST]
Last Update: Saturday, Mar 11, 2023 02:48 [IST]
Farmers complain over distribution of non-Honda power tillers
KUSH HANG LEEWANG
GEYZING,: Some farmers in West Sikkim have expressed their dismay over the distribution of power tillers in their constituency.
State Agriculture, Horticulture and Animal Husbandry departments had organised a distribution of agricultural equipment at Siribadam for the four constituencies under Soreng district on Friday.
According to the beneficiary farmers, the department has distributed power tillers manufactured by another company instead of the preferred Honda. Citing that the power tillers of Honda distributed by the concerned department earlier are larger in size, lighter and more compatible, and apart from Honda, the tillers from another company were not given to them till date.
In a similar programme held at Dentam under Geyzing district on Thursday, some farmers refused to accept tiller machines demanding that they be given the machines manufactured by Honda. They were later convinced to receive the machines.
Some farmers raised questions over swapping of company for the supply of tiller machines by the concerned department.
"Tiller machine from Honda is light, handy and compatible and we were expecting the machines from Honda and not from another company which seems to be a bit heavy," some farmers said.
Divisional engineer Jigmee Dorjee Lepcha while replying to the farmers' queries requested them to place forth their complaint with the higher authority as, he said, the supply of equipment is subject pertaining to the higher authority of the concerned department.