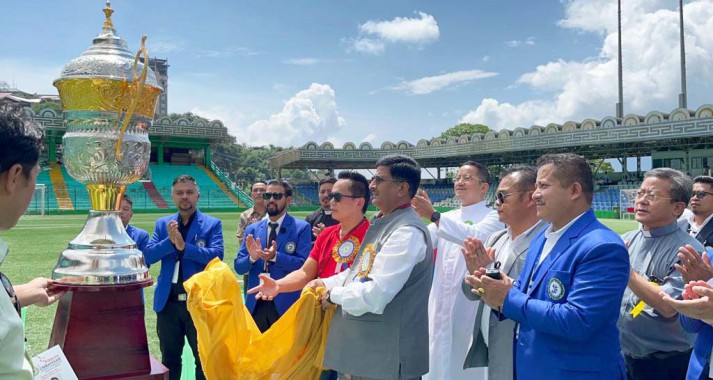 Wednesday, Sep 20, 2023 07:30 [IST]
Last Update: Wednesday, Sep 20, 2023 01:48 [IST]
Inter-church football tournament returns after Covid break
KUNAL RAI
GANGTOK,: The 9th edition of Sikkim Inter Church Football Tournament kicked off today at Paljor Stadium, Gangtok. The tournament is organized by Sikkim Christian Sports Committee and carries the theme "Healthy Body is the Birth Right of Every Citizen."
The opening ceremony had Agriculture minister LN Sharma as the chief guest and Jacob Khaling, political secretary to the Chief Minister, as the guest of honor.
The tournament has participation of 38 teams including some teams from Kalimpong and Darjeeling. The tournament commenced will conclude on October 1 with all the matches being played at Paljor Stadium.
The tournament has been organized annually by Sikkim Christian Sports Committee since 2012. However, it was hindered due to the COVID-19 pandemic, and this year marks the revival of the tournament.
SCSC general secretary Andrew Chettri said the tournament's theme is inspired by a message from the Bible, emphasizing the importance of a healthy body.
Minister LN Sharma praised the Sikkim Christian Sports Committee for organizing the tournament and stressed the importance of promoting a healthy lifestyle among the youth.
The opening match was played between AG Dynamo and HFC Mangthang. The AG Dynamo won the match 2-1. Likewise, Bethlehem Church defeated Baptist Church, Kopibari 4-1 in the second.