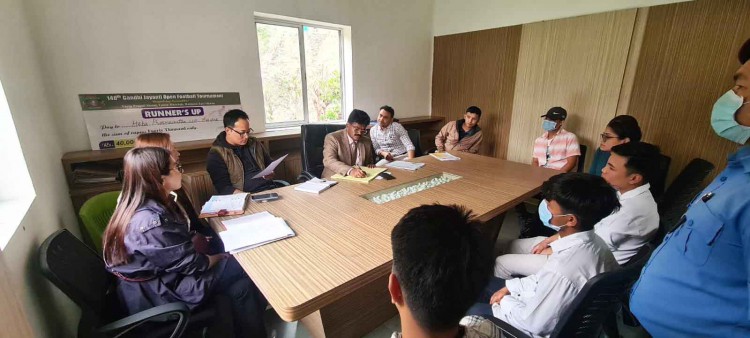 Wednesday, Mar 15, 2023 05:45 [IST]
Last Update: Wednesday, Mar 15, 2023 00:08 [IST]
Labour secretary reviews implementation of minimum wages in pharma companies
GANGTOK,: Labour principal secretary CS Rao today conducted an inspection trip at Glenmark Pharmaceuticals Ltd and Heba Pharmaceutical LLP at Marchak, East Sikkim.
Rao was accompanied by senior Labour inspectors Swarna Smriti Pradhan, Knawang Chuzang Bhutia and Suman Subba, a press release informs.
The inspection was with regard to the compliances under various existing Labour laws in the State. The implementation of Minimum Wage notification of September 14, 2022 was the focal point of the inspection.
"It was found that both the establishments had been duly complying with the said Minimum Wage notification along with arrears. Other compliances such as medical facilities, safety and health measures, hygienic work environment, working hours, constitution of sexual harassment prevention committees and grievance cell, payment of gratuity and contribution under EPF and ESIC were also discussed and reviewed," the release states.
The Labour principal secretary had an interactive session with the workers from different departments of the companies wherein he encouraged the workers to work with more zeal and eagerness. He also emphasised the fact that the State government has and will always work for the welfare and betterment of the labour workforce.