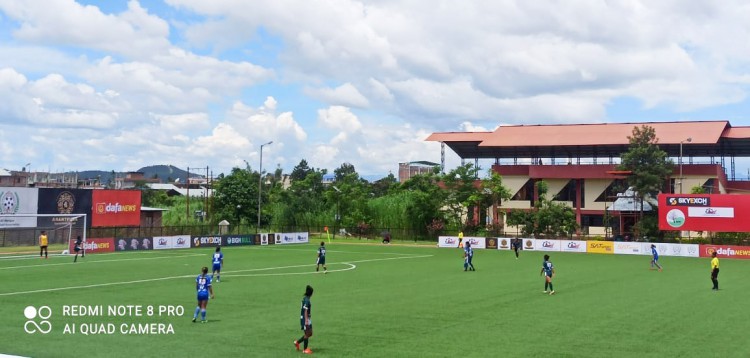 Friday, Jul 15, 2022 07:00 [IST]
Last Update: Friday, Jul 15, 2022 01:26 [IST]
Sikkim continues winning run in NE women's football league
GANGTOK,: Sikkim edged past Meghalaya 1-0 today in a match of the ongoing Northeast Women's Football League 2022 at Imphal. The only winning goal was scored in the first half by Nocha with a perfect pass from Lako Phuti Bhutia.
So far, Sikkim has played five games – winning four and drawing one.
The last two league games are against Assam on July 16 and Arunachal Pradesh on July 17, a SFA release informs.