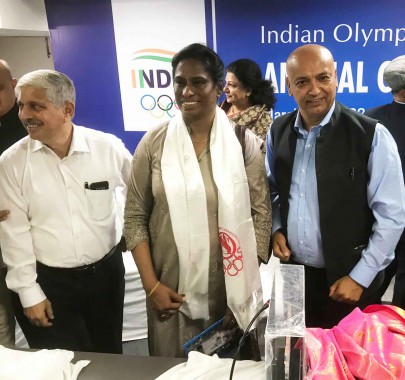 Sunday, Mar 12, 2023 08:30 [IST]
Last Update: Sunday, Mar 12, 2023 02:59 [IST]
SOA president attends AGM of Indian Olympic Association
GANGTOK,: Sikkim Olympic Association (SOA) president Kuber Bhandari attended the annual general meeting of Indian Olympic Association (IOA) today at Olympic Bhawan, New Delhi.
A press release informs that the meeting chaired by IOA president PT Usha discussed on pre-announced agendas.
It was decided that the National Games for 2023 would be hosted by Goa and the 2024 edition would take place at Uttaranchal.
Bhandari met the IOA president and other officials and apprised them on the promotion of sports in Sikkim. He also met the presidents and general secretaries of various sports federations, a press release inform.