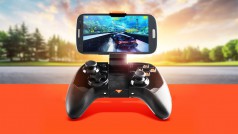 Tuesday, Dec 07, 2021 00:00 [IST]
Last Update: Tuesday, Dec 07, 2021 11:58 [IST]
Online Gaming Ban Stirs Bengaluru, Tech Industry Likely to Pursue Legal Review
Recently Karnataka legislators passed an Amendment to the State Police Act banning all paid games online. Local e-gaming companies warned that the move is unconstitutional and will only bring economic losses to a thriving business sector. While Bengaluru authorities have not responded yet, industry associations are preparing for a lengthy legal battle.
Gaming Companies Ready to Put up a Fight
One of the nation's top tech startup hubs, Bengaluru, has lately seen its digital gaming segment threatened by the Karnataka ban on all paid online gaming. Fears of job and income losses are a consequence of the blanket prohibition forcing many businesses to relocate or completely cease operations.
Industry experts have stressed their confusion and intention to challenge the new ban in court, especially after the Madras High Court struck down a similar law in Tamil Nadu. As it stands, the Karnataka Police (Amendment) Bill can lead to fines of up to Rs 1 lakh and prison sentences of up to three years for hundreds of gaming companies and millions of desi mobile users.
Buying an online lottery ticket in India or placing a horse race bet is not explicitly mentioned in the Act. However, the wide definition of digital monetary transactions for gaming services leaves in the balance top game development companies and a multitude of supporting digital services.
Nearly 100 gaming startups are registered in Bengaluru alone (out of over 600 in Bharat), one of the metro areas with a traditionally strong IT presence. The Internet and Mobile Association of India (IAMAI) has warned that the move could cost more than 4,000 jobs. It will also lead to a loss of competitiveness compared to other leading IT centres like Hyderabad or Pune. Companies are already reportedly seeking legal advice on challenging the bill.
Huge Revenue Loss
An in-depth research piece on India's lottery market reveals just how big some of these gaming markets are. While lotteries are first choice for a large number of desi players, the over Rs 50,000 crore they bring to the exchequer each year make the industry one to be reckoned with.
All online gaming genres have been on the rise in the past few years, with India passing 400 million active gamers in late 2020. People's favourites include casual mobile games, fantasy sports and card classics like rummy, poker or teen patti. Yet all of these need some kind of monetization to operate – from in-app purchases to subscription services, from paid sessions to fees on the prize pools shared among players.
Online gaming businesses hire thousands of highly educated developers, animators and other engineers for well-paid positions. And while private businesses might have to relocate or shut down, public revenue will also suffer. Gaming-related income taxes and GST will inevitably drop in Karnataka. More importantly, much of the money flows will be directed to offshore and illegal markets, all non-reporting entities according to the Tax Service authorities.
Lacking Economic and Legal Grounds
Karnataka Government stance that online gaming amounts to unregulated gambling is not justified, IAMAI reminds. The Supreme Court has repeatedly defended skill gaming as a business protected by Article 19 of the Constitution. The surprise of all gaming developers and operators stems from the fact that State legislators have ignored such notable indications.
As the Madras High Court pointed out in its last ruling (against a blanket ban on online gaming in Tamil Nadu), there is nothing stopping State authorities from coming up with a regulatory mechanism for the gaming industry instead of outlawing it altogether.
The "startup and tech capital" of the Union will inevitably feel the backlash in the gaming segment. The numerous legitimate businesses will have to find a way out, hoping that they don't lose too much ground in the meantime – to the inevitable offshore and black market competition.