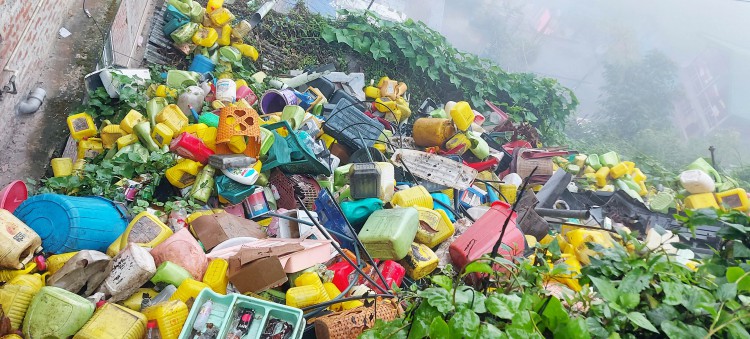 Saturday, Oct 01, 2022 08:15 [IST]
Last Update: Saturday, Oct 01, 2022 02:35 [IST]
Namchi municipal introduces incentives to encourage plastic waste collection
NAMO DIXIT
NAMCHI,: With an objective to promote cleanliness and keeping Namchi town free from plastic litter, Namchi Municipal Council (NMC) has started providing incentives to individuals who collect plastic waste.
NMC is Sikkim's first urban local body to initiate incentives-based plastic waste collection.
Under the unique initiative, NMC has begun providing an incentive of Rs. 15 per kg of plastic waste collected, which is being handed over to the municipal for further processing and disposal.
"Initially, the collected plastic waste will be sent to Siliguri in West Bengal for shredding and further use till NMC manage to handle the collected plastic wastes" informed NMC municipal executive officer Lakpa Gyalpo Sherpa.
The MEO informed that the students of various educational institutions from Namchi and surrounding areas will be mobilized for plastic waste collection and felicitated based on their performance, besides the provision of incentives.
All households in every ward under NMC will witness activities related to plastic waste collection and the top three houses in each ward will be rewarded based on the volume of collected plastic waste.
To carry forward the initiative, NMC have called on NGOs, SHGs and volunteers in maintaining cleanliness in Namchi. The NMC have also urged people of Namchi to carry reusable bags and water bottles meanwhile maintaining ethics of cleanliness. The activity was planned after conducting meeting with councillors of various wards under NMC.