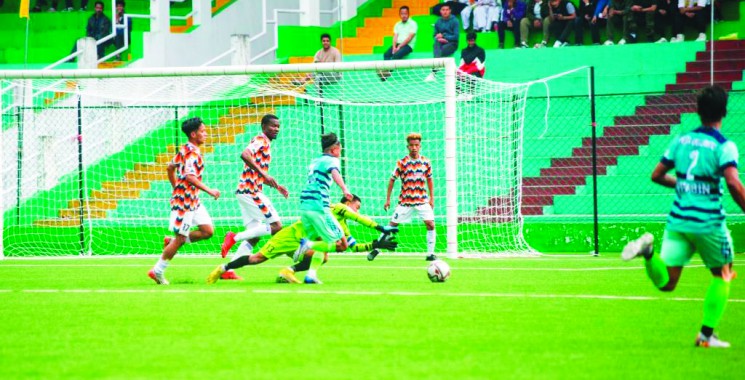 Sunday, Mar 12, 2023 08:30 [IST]
Last Update: Sunday, Mar 12, 2023 03:01 [IST]
SPL 2023: Aakraman SC & Sinolchu FC share points
GANGTOK, (IPR): The sixth round of Sikkim Premier League 2023 took place here at Paljor stadium today. The match between Aakraman SC and Sinolchu FC ended in a 1-1 stalemate with both teams sharing a point.
U-19 player Sujal Thapa from Siniolchu FC was declared as the 'Emerging Player of the Match' while Roshan Manger from Aakraman SC won the 'Hero of the Match'.
The match saw presence of former national and State level referees of Sikkim who were invited as guests.