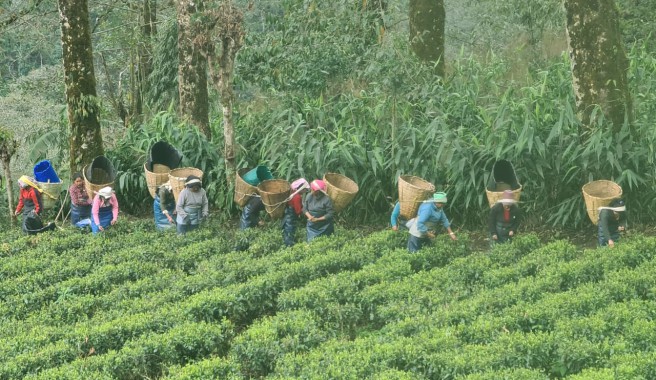 Monday, Mar 20, 2023 05:30 [IST]
Last Update: Monday, Mar 20, 2023 23:59 [IST]
Temi Tea Estate starts harvesting first flush tea leaves
GANGTOK, : Temi Tea Estate today started the harvest of first flush, popular for its exquisite flavor.
The Sikkim's lone tea estate has set a production target of 100,000 kg for the year. Better price and revenue expected in the current cropping season, informs a press release.
Temi Tea is known for its premium orthodox black tea and Temi Tea which are mostly exported to Germany, the UK, the USA, Canada, France, Korea, Taiwan, Japan, China and Thailand.
The Temi Tea has also obtained GI Tag from National Biodiversity Authority of India which will ensure authenticity of Temi Tea and boost its marketing.