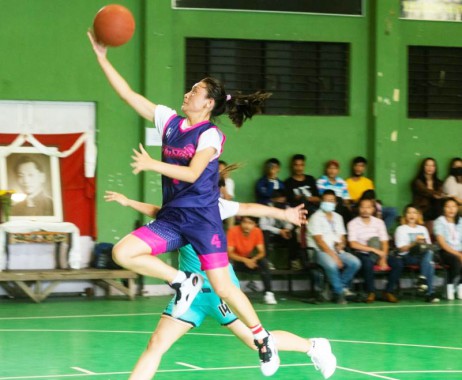 Tuesday, Aug 09, 2022 11:45 [IST]
Last Update: Tuesday, Aug 09, 2022 06:13 [IST]
Chogyal Palden Thondup Namgyal Basketball Centennial Cup concludes
ISABELLA GURUNG
GANGTOK,: The Chogyal Palden Thondup Namgyal Basketball Centennial Cup 2022 concluded today with Vikings defeating Huskies in the open men's final and Clusters beating Mavericks in the women's final held at indoor basketball court, at Paljor Stadium here.
Similarly, in the inter-school boys' tournament, Taktse International School defeated EMRS Gangyap. EMRS Gangyap defeated PNG School in the girls' final.
The tournament held as a part of centennial birthday celebration of Chogyal Palden Thondup Namgyal was organised by Chogyal PT Namgyal Centennial Celebration Committee under Namgyal Institute of Tibetology (NIT) in collaboration with Basketball Association of Sikkim (BAS).
The guests for the day were NIT secretary and celebration committee vice chairman P.W. Rinzing, Sikkim Olympic Association president Kuber Bhandari, centennial celebration committee and NIT officials, and dignitaries.
"The three-day tournament had eight teams in the men's open, four in women's open and 10 in inters-school categories. Since this is the first edition of the tournament and is dedicated to the Chogyal, all the teams were from Sikkim," informed BAS general secretary Jigmela Wazilingpa.
The tournament was declared open by centennial committee member Tshering P. Saring on August 6.