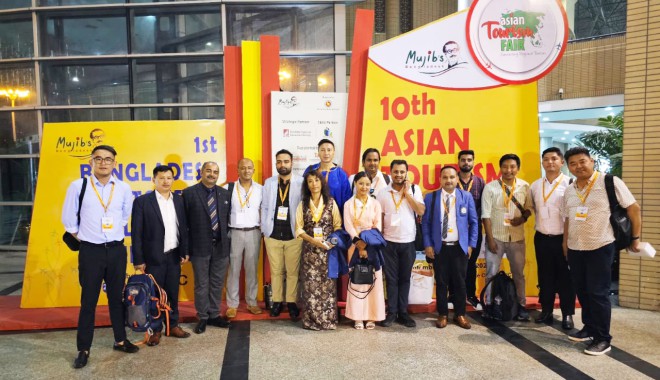 Saturday, Sep 23, 2023 07:30 [IST]
Last Update: Saturday, Sep 23, 2023 01:53 [IST]
Sikkim tourism stakeholders attend Asian Tourism Fair
GANGTOK,: A team of 18 Sikkim tourism stakeholders are participating in the Asian Tourism Fair 2023 at Dhaka, Bangladesh which got underway on Thursday.
The Sikkim delegation comprises of executives and members of TAAS, ASTHA, HAS and RTDC.
The opening ceremony had Md. Mahbub Ali, minister, Civil Aviation & Tourism department, Bangladesh, as the chief guest. The minister also paid a visit to the Sikkim tourism stall, informs a TAAS release.
"All the stakeholders are really delighted to represent Sikkim in such a large arena where the stakeholders and the general public from all around the world will be present and very keen to visit Sikkim. This provides exposure to Sikkim. Here the team was able to connect with many travel agents from Bangladesh that used to send their guests through long routes via Kolkata and Delhi," the release adds.
The stakeholders have thanked the State government for giving them the opportunity to be part of this tourism event.